Brycen ranked first in the annotation market in Japan in the "2020 Artificial Intelligence Business Survey"
Thursday October 1st, 2020
Image annotations performed in Brycen Vietnam and Brycen Cambodia ranked first in the market share of the Fuji Chimera Research Institute "2020 Artificial Intelligence Business Survey" AI Business Market Service Market Annotation Service Division in FY2019.
In recent years, artificial intelligence (hereinafter referred to as AI) has received a great deal of attention due to the attention paid to technologies such as machine learning. The use of AI is now an urgent task, but the scale of the domestic business market is expected to double in 2025, and AI will be introduced in a wide range of industries. And, with the expansion of the AI market, teacher data creation (annotation), which is the basis of AI utilization, is attracting attention. It is a task to add information to a huge amount of data, and since it is a task that requires a large amount of man-hours, many companies outsource to allocate in-house resources to research and development. Then, the number of contractors who undertake annotation work is increasing.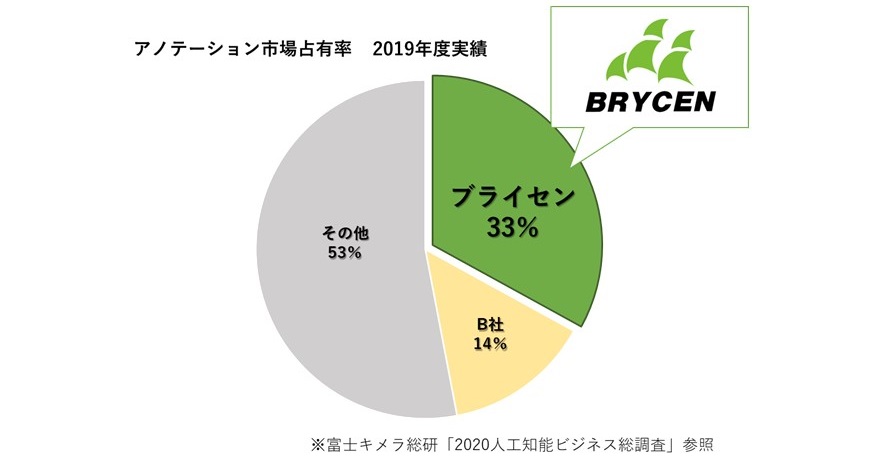 In the annotation business, which we have been conducting since 2015, we are developing new initiatives such as annotation management services and GDPR compliance. We will contribute to improving AI accuracy and project success by providing QDCs that satisfy our customers and annotation management services that are close to customer issues.